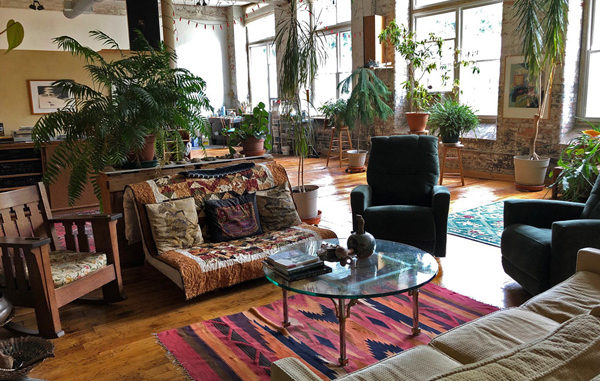 Loft #207 for sale  $ 319,000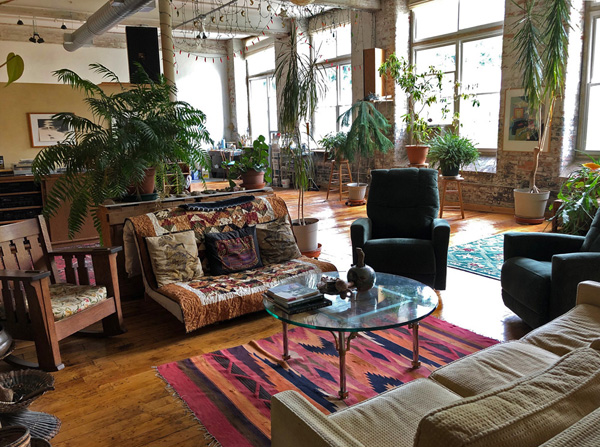 Spacious artist's loft in the North Adams 'Eclipse Mill' offered for sale by owner: 2300 square feet of live/work space in the a beautifully renovated 19th century brick textile mill in the Berkshires.
This beautiful second floor loft apartment, overlooking the Hoosac River, has 12.5 foot high ceilings with six large windows filling the loft with northern light.  Included in this quiet and peaceful loft is a large studio area with track lighting, ample living space, a master bedroom with plenty of closet space, a guest bedroom/study (8.5 x13 ft), a large bath with an oversized bathtub and a separate shower, a full kitchen with a gas stove/oven, a large utility room with a work sink and washer and dryer, and lots of storage space with a separate locked storage unit in the basement.  Other amenities include exposed beams, brick walls, 4 ceiling fans, 2 parking areas, and use of a grassy back yard overlooking the river with room to garden, barbecue and connect with fellow Eclipse Mill artists. The Eclipse Mill is pet friendly.
For more info and images click here: 207_listing.