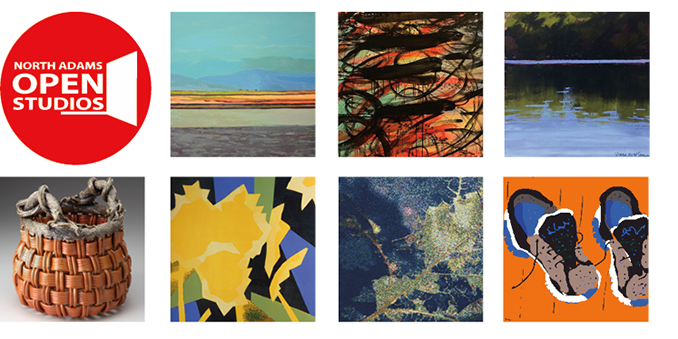 North Adams, Mass.—Eclipse Mill Artist Lofts will host the 17th annual North Adams Open Studios on Saturday, October 17 and Sunday, October 18, from 11 am to 4 pm both days.  There will be more than fifteen artists displaying their work. The event is free and fully handicap accessible. The Eclipse Mill is at 243 Union Street, North Adams.
Current list of participating EM artists and businesses: (check back for updates)
The Eclipse Mill, a former cotton mill built in 1896, is home to a variety of artists and creative businesses, including G.J. Askins Bookseller, River Hill Pottery, and Brill Gallery. There is artwork on display throughout the Mill.
The annual North Adams Open Studios has been supported by the Massachusetts Cultural Council, with additional support from MASSMoca, the City of North Adams, MCLA's Berkshire Cultural Resource Center, and Beck's Printing.