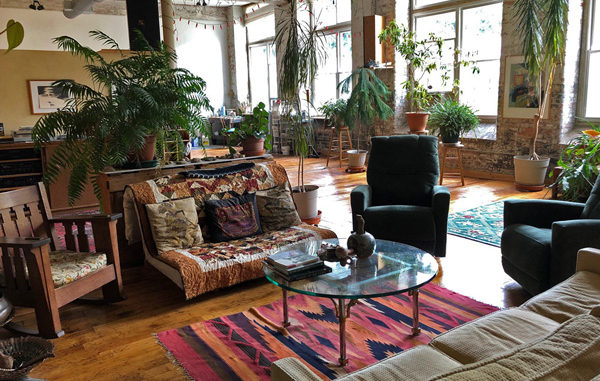 Loft #107 for sale  $299,000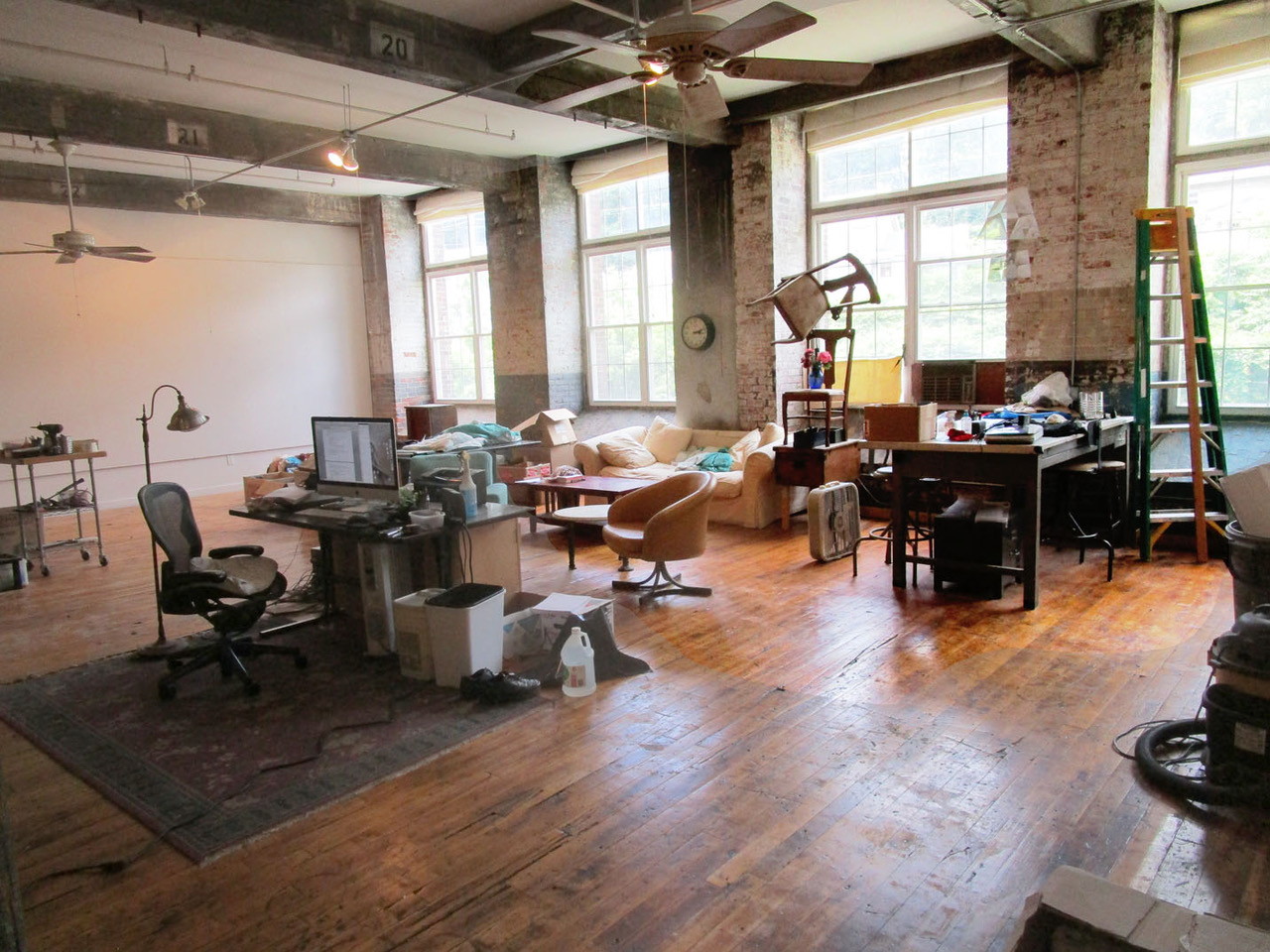 Spacious artist's loft in the North Adams 'Eclipse Mill' offered for sale by owner: 1900 square feet of live/work space in the a beautifully renovated 19th century brick textile mill in the Berkshires.
This beautiful first floor loft condominium, overlooking the Hoosac River, has 12.5 foot high ceilings with five large windows with Roman blinds filling the loft with northern light.  This loft has an open-plan, there are no permanent walls other than the kitchen/bath. The loft includes a bathroom with bathtub/shower, a full kitchen with a gas stove/oven, a utility room, washer/dryer hookups, a utility sink, and a separate locked storage unit in the basement.  Other amenities include exposed beams, brick walls, 2 ceiling fans, 2 parking areas, and use of a fenced-in grassy back yard overlooking the river with gardens available to owners, barbecue and connect with fellow Eclipse Mill artists. The Eclipse Mill is pet friendly.
As a resident of the Eclipse Mill, you will be joining a diverse community of artists including painters, potters, textile artists, printmakers, musicians, photographers, dancers, writers, and videographers. The Mill houses 40 artist studio/lofts including an art book dealer, a photography gallery, and a public art gallery where resident artists, as well as guest artists participate in solo or group exhibitions. Mill residents can participate in the annual open studios event which is usually held during peak "leaf peeper" season in the fall. Residents also take advantage of the nearby cultural scene, which includes MassMoca, the Clark Museum, and the Williams College Theatre and Museum. Year round recreational activates include hiking, biking, skiing, skating, camping, kayaking and white water rafting.
An appointment to see this remarkable live/work space can be made by contacting owner Larry Kurowski (Larry Alice) at larry@larryalice.com
For more info and images click here: Loft 107 For Sale