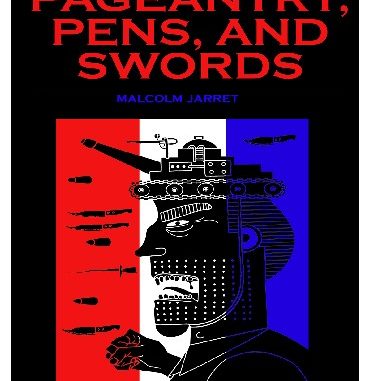 ---
---
Artist Statement
I hope to engage the reader with an image that has acute impact, wisdom, wit, and above all, profundity complemented by humor.
Artist Biography
Robert Rendo was born and raised in Long Island, New York, and moved to New York City when he was 25. He resides there and in Massachusetts with his wife Rachel, a children's clothing designer.
Artist News
Robert Rendo is an editorial illustrator and president of PoliticalCartoonsOnline.com. A native-New Yorker, Rendo's satirical drawings exude the double-edged, cyncical and cosmopolitan culture of his home town. Their verve and punch have earned him publication in the Op/Ed section of the New York Times and the Chicago Tribune in 2006. Since then, he has continued to collect awards, garner honorable mentions, speak on radio, and exhibit in a variety of galleries.
From abortion to arm wrestling, bears to big government, manliness to Medicare, prozac to Palestine, Rendo's A to Z stockhouse of illustrations is packed with a scathing and stimulating slant on a blaze of subjects, each packed with thump and wallop.
"I hope to engage all readers with wit, sometimes humor, and most of all, intelligent provocation," says Rendo. "Editorial art is visceral, yet a very precise genre of art." Making a satirical and profound statement about the dependence upon fossil fuels, Rendo's "Fossil Fuel Fatty" and "Pissed at the Pump" both deliver with verve.
When asked how he foresees illustration in media and communication, Rendo said, "I think it'll be shared more equally between hardcopy and the internet. Personally, I mourn the attenuation of hardcopy. It's more satisfying to hold a periodical in your fingers and turn the pages. But whatever the format, illustration will always be in vogue as long as the follies of mankind are chronicled."
Rendo went on to explain the motivation behind his work. "My art reflects most follies, probing the human psyche to evoke and translate sentiment into a potent image. Through my images I'm really talking – sometimes even lecturing – about social or political wrongs that need to be righted. My work has elements of theatricality, floating stage prop motifs, and kabuki, and I try to create a balanced but strange brew of farce, tragedy, comedy, warranted sarcasm, and sometimes atrocity. My drawings reveal the light side of issues while simultaneously probing mankind's dark underbelly."
Jerelle Krause, 30 year veteran art director at the New York Times, said of Rendo's work, "He is an expert at capturing – with classy, cool humorous strokes – the essence of every conceivable concept. I can clearly see what the Society of Illustrators saw in him back in 2008 when one of his pieces won in their annual juried show."
Rendo explained, "When I illustrate for an article, I sometimes make an independent statement that complements the message of the writer. Other times, well, I pretty much depict what the editorial is spelling out for the reader. Each assignment is unique, and each one is as thrilling as the last. The power of art as image to raise our consciousness is the force that drives me. Just as the city of New York dismantles and transforms, I want my art to do the same."
Awards and Prizes:
2007 and 2008 – Winner, Annual American Illustration/American
Photography Juried Show (with noted jurors: Arem Duplessis of the
New York Times Magazine, Stacey D. Clarkson of Harper's, and
Edel Rodriguez of Time Magazine)
2008 – Winner, "Uncommissioned" Category, 51st Anual Society of
Illustrators Juried Competition (with noted jurors: Paul Davis, Richard Berenson, Ruth Marten, and Stephano Imbert)
2008 – Winner – Campus Violence Awareness Juried Show, University and College Design Association
Radio programs:
2009 – Bob Fass show, WBAI: Commentary on Jerelle Kraus's book
"All the Art's that Fit to Print (and Some That Wasn't): Inside the
Op/Ed pages of the New York Times"
2006 – NPR News Radio: "The Changing Face of Illustration and Periodicals"
Press: Maverick Arts Magazine, Berkhire Fine Arts Magazine, Greylock News, The North Adams Transcript
Exhibitions:
Northern Berkshires Open Studios – "A Retrospective of Political Folly" – 2006
North Adams Eclipse Mill Gallery – "What's So Funny?" 2008
Berkshire Salon – "The Imaged Word" 2009
Society of Illustrators, New York, NY – "Show 51" 2009
Other:
2008 and 2009 – Illustrator of promotional material and posters for
the Hoosac River Lights Festival and North Adams Open Studios,
Northern Berkshire County, Massachusetts
For further information, Robert Rendo can be contacted in the United States at 718-446-7861 September through June, and at 413-663-8828 in July and August. He can be reached year round at artwork88@aol.com.
---
Contact Information
Mailing Address
Robert Rendo Illustration
243 Union Street, #308
North Adams, Massachusetts 01247
Phone Number
(718) 446-7861 (September through June) and 413 663-8828 (July and August)
Website
Email Robert Rendo