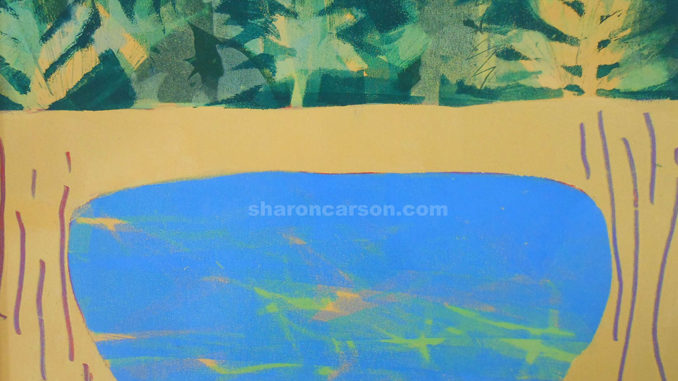 ---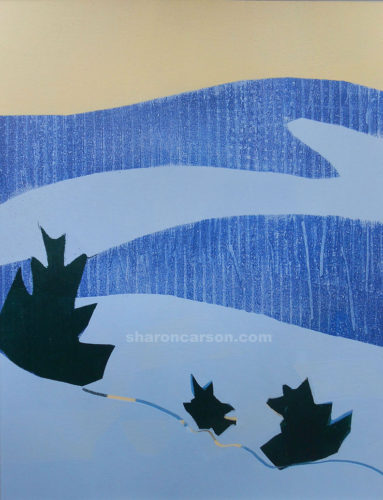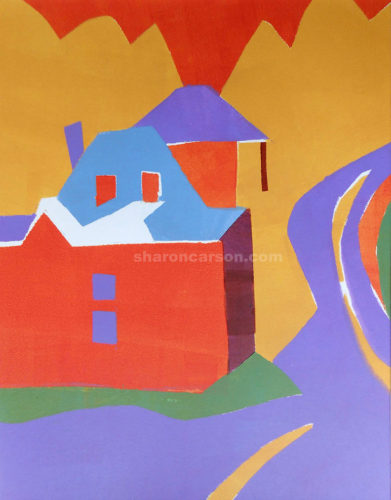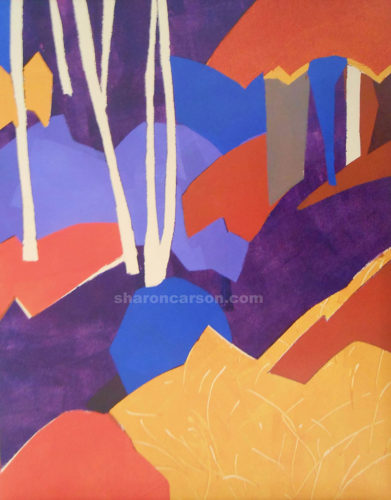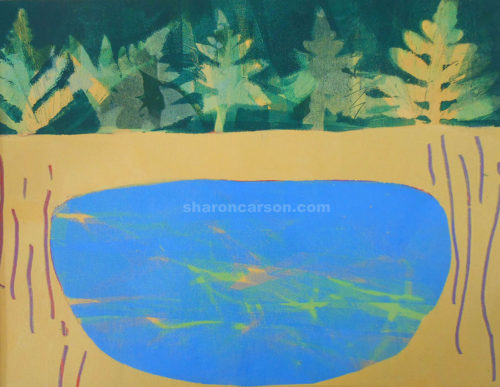 ---
Known as the most painterly method among the printmaking techniques, a monoprint is essentially a printed painting. The attraction of this media for me is that I can combine printmaking, painting and drawing techniques.  A characteristic of mono printing is that no two prints are alike.
I call my monoprints "Color Constructions" which makes clear my emphasis on color and the "building" process.  My process is very intuitive, with lots of layering and adjusting until a vibrant composition emerges.  I enjoy this experimental way of creating a work of art.
Much of my work is based on the landscape.  After nearly 40 years of landscape painting in oils, my attraction to nature continues.  With monoprinting I have found a new way to express my love of color and design.
---
Contact Information
Mailing Address
243 Union St. #401 North Adams, MA 01247
Phone Number
Website
Email Sharon Carson