Access to the Eclipse Mill Gallery is currently limited due to the Covid-19 virus. Mill residents and their guests can visit the gallery, masks on, while practicing social distancing. We are also accepting visits by small groups by appointment. See individual show pages for contact information and more details on times and access this season.
Usual Hours: Thursday through Monday 10:30am – 5 pm (unless otherwise noted).
We are also sharing our current exhibitions online at eclipsegalleryonline.com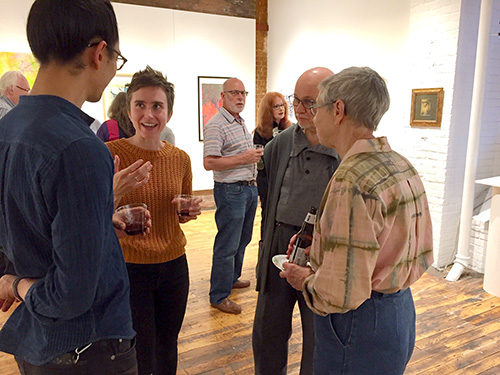 The artist-run Eclipse Mill Gallery is located on the first floor of Eclipse Mill Artist Lofts. Our curated exhibitions feature artwork by both Eclipse Mill residents and guest artists.