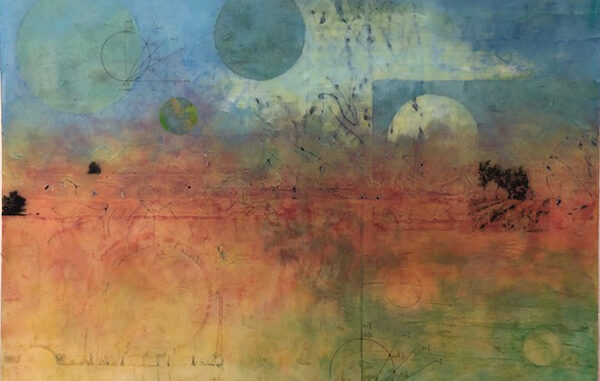 Work by Debi Pendell, Diane Sawyer, Sarah Sutro and Betty Vera
As we emerge from a year of the pandemic, these artists offer fresh perspectives created during a time of isolation, contemplation and loss. This exhibition presents a rich variety of work in acrylic, collage, oil and cold-wax, ink, and Jacquard tapestry. We are sharing an image from each of the participating artists.  To enlarge, click on the image.
The gallery is open by appointment. We welcome you to contact us via email (using the form at the bottom of this page) to arrange a time to visit, or ask any questions you may have.
We look forward to welcoming you to the gallery!