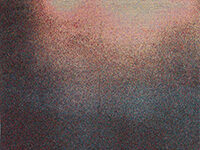 Upcoming at the Eclipse Mill Gallery

June 3–June 30, 2021
Emergence
Debi Pendell, Diane Sawyer, Sarah Sutro and Betty Vera

Emerging from the pandemic year the artists offer fresh perspectives created during a time of isolation, contemplation and loss. Emergence presents a rich variety of work in acrylic, collage, ink, oil and cold-wax, pastel, and jacquard tapestry. To paraphrase Leonard Cohen, sometimes "It's the crack in the world that lets the light in."
July 3–August 1, 2021
Kaleidoscapes and Secret Moments
J. Alexander Baker

Photographer J. Alexander Baker will be exhibiting a series of abstract landscape based images he refers to as Kaleidoscapes due to their kaleidoscopic appearance and other selected images. Alex has exhibited widely in the US, His most recent solo show was at the Piermont Flywheel Gallery in Piermont, NY.
August 6-August 29, 2021
Viral Load, Bearing Witness to the Pandemic
Suzette Marie Martin
"Viral Load" is a suite of ten mixed-media drawings on canvas, bearing witness to the cumulative, collective loss of the COVID-19 pandemic. Partially dissolved snippets of medical text and diagrams of the SARS CoV-2 virus enclose larger than-life-size figures, each positioned in gestures that signal states of emotional and physical distress.
September 2-September 29, 2021
Something Found
Joanna Klain
Making Collage and Mixed-Media works on paper allows for experimentation with color, line and the illusion of space on a flat or shallow surface.
October 2-October 30, 2021
Eclipse Mill Residents Annual Group Show
Residents at the Eclipse Mill range from visual artists to puppeteers, potters, writers, musicians, photographers, videographers and beyond. Come visit and enjoy the range of work showing in the gallery.
November 2-November 30, 2021
Exposed, Martin Landau
________________________________________________________________
More information on individual shows will be posted at least one month before the show opens. Please check back on the individual show pages for current information about visiting the gallery, including hours and access for visitors based on current Covid-19 safety guidelines.
Some shows will also be available for viewing online at www.eclipsegalleryonline.com
Detail of Jacquard tapestry by Betty Vera, Glow (Ascending)